Air cushion packaging machines
Use air cushion film to package your products for shipping or storage.
The different models of BVM air cushion packaging machines – BM 8030 Lupo, Comtex 3G or Comtex 4G – can be used to pack particularly sensitive products fully automatically in air cushion film bags.
In all machines, the packaging size is adapted to the product to be packaged. Arrange an appointment for a demonstration at BVM and we will show you the performance of BVM packaging machines with air cushion film.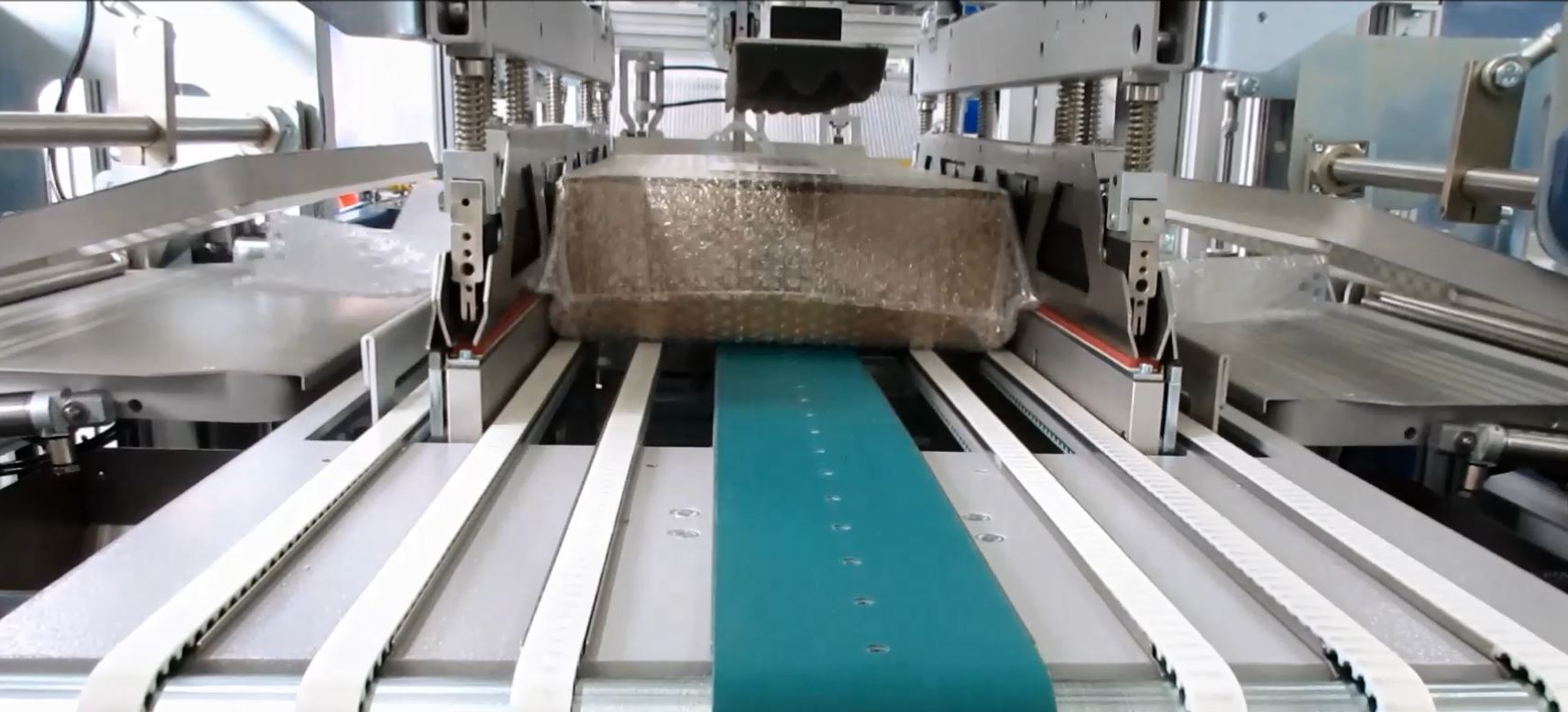 BVM air cushion packaging machines are suitable as packaging solutions for a wide range of sectors:
Print & Paper
Medical & Pharmaceutical
Multimedia
Textiles
Shipping, E-Commerce & Returns
Laundries