Film packaging
With more than 35 years of market experience as a German manufacturer of film packaging machines, we specialise in perfect packaging results in film. Our wide range of film wrapping machines covers requirements for almost every product and every sector. All BVM packaging machines have one thing in common: They pack extremely reliably in film.
We can package products in all commercially available films, from polyethylene to polyolefin to PVC films. Depending on the machine – whether side sealer, banderoling machine, tubular bag machine or shrink tunnel – different film results are possible. Receive your products in film in a polybag, by side sealing, in a banderole, with a tear strip or Euro hole – directly from BVM, the manufacturer for film packaging machines.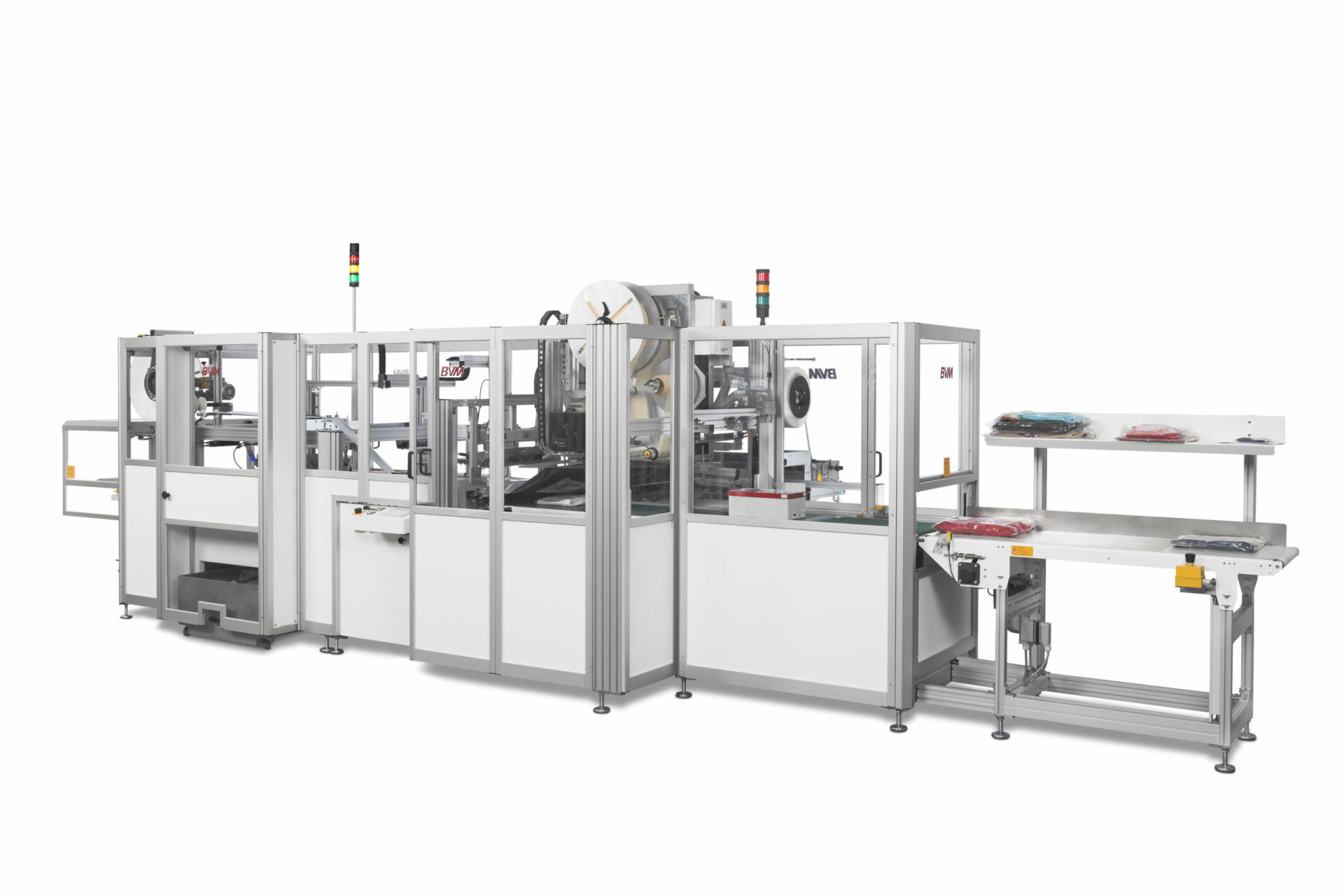 Manual and fully automatic film packaging machines for the processing of all commercially available films
German engineering and a lot of heart and soul go into every BVM packaging machine. All processes and production procedures comply with the latest energy and environmental standards. Our films are made from 100 % pure grade recycled materials or produced 100 % on the basis of a renewable raw material, both of which are climate-neutral.
Two things are particularly important to us when working with our customers: Quality and reliability. Our customers have trusted us as a manufacturer of film packaging machines for more than 35 years.